SELACO WDB's Youth Programs Operate Year Round And Serve Youth, Ages 16 To 24. Our Service Delivery System Enables Youth To Access The Ten Core Elements Required By WIOA:
Tutoring, Study Skill Training, And Instruction Leading To Secondary School Completion Including Drop-Out Prevention Strategies
Alternative Secondary School Offerings
Summer Employment Opportunities Directly Linked To Academic And Occupational Learning
Career Counseling And Guidance
Paid And Unpaid Work Experience
Occupational Skill Training
Leadership Development Opportunities
Supportive Services
Adult Mentoring
Follow-Up Services
---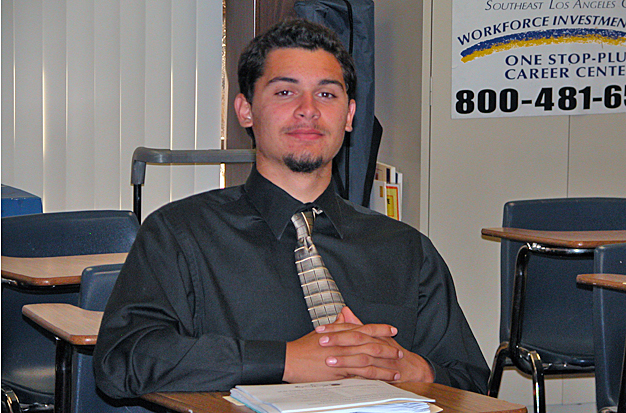 Our Misson
The Primary Mission Of SELACO WDB's Youth Program Is To Provide All Youth With Access To Opportunities To Gain The Social, Emotional, Academic, And Workforce Skills Required To Become Self Sufficient. The SELACO WDB Serves As The Lead Agency For Youth Services In This Region. It Subcontracts With Youth Service Providers To Ensure That The Needs Of Both "In-School" And "Out Of School" Youth Are Addressed And Met. Services Rendered To In-School Youth Are Contracted With The School Districts That Operate Within SELACO WDB's Primary Service Area: Artesia, Bellflower, Cerritos, Downey, Hawaiian Gardens, Lakewood, And Norwalk.

Our Goals
The Goal Of The SELACO WDB Youth Programs Is To Ensure That Youth Are Empowered With The Knowledge, Skills And Behaviors Necessary For Employment And Economic Independence In Higher-Skill, And Higher Wage Careers. Some Of The Program Objectives For Youth Services Are As Follows:
Self-Sufficiency Though Entered Employment
Educational Attainment
Set Personals Goals
Explore Career Paths
Become Job Ready
Provide Follow Up Services
---
SELACO WDB Youth Programs Expose Youth To Opportunities Which Will Prepare Them For The Future By Providing Them A Comprehensive Array Of Services Which Will Furnish Them With The Tools Necessary To Make Sound Decisions Regarding Their Future And Career Choices. WIOA Youth Programs Operate Year-Round And Serve Youth Ages 16-24 Who Face Significant Barriers To Educational Achievement And Employment.
Service Priority Is Given To Residents Of One Of The 7 Cities:
Artesia, Bellflower, Cerritos, Downey, Hawaiian Gardens, Lakewood, And Norwalk
Contact Us