SELACO WDB is partnered with the California Employment Training Panel (ETP) to provide customized training to the employees of qualified companies at no cost.
Targeted industries include Manufacturing, Engineering, Construction, Transportation/Logistics, Information Technology, and Biomedical.
SELACO WDB uses its own trainers in addition to using training organizations such as UC Riverside, CSULB, Cerritos College, Acuity Consultants and others.
Courses may include Computer Skills, Frontline Supervision, Manufacturing Skills, Lean Manufacturing/Six Sigma, Vocational English, Continuous Improvement, Global Logistics and Supply Chain Management, Customer Service, and OSHA Safety.
Curricula and length of classes customized to meet your company's needs.
Business and Workforce Solutions
The Southeast Los Angeles Workforce Development Board (SELACO WDB), along with our world class training partners, want to make sure that your workforce receives the most current, comprehensive education and training available.
---
Lead/Supervision Skills

Time Management and LEAN Tools

Vocation English with Continuous Improvement

Project Management

Blue Print Reading

10/30, HazMat, HazWoper

ERP

Construction Skills

Logistics Documentation Terminology

Change Management

Purchasing, Inventory, Scheduling, and Planning

Communication Skills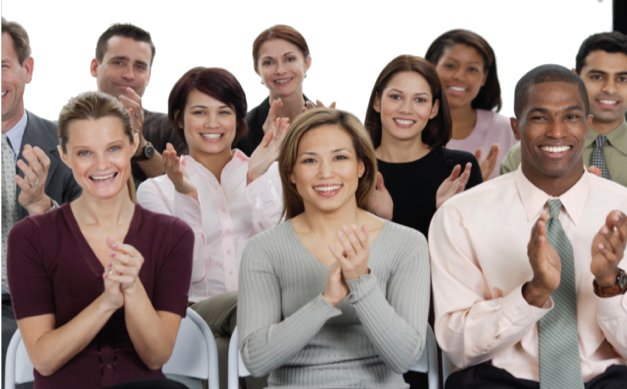 Employee Training at Little to No Cost
State-funded classes can be provided either on-site or in a traditional classroom setting. Curricula are customized to meet your Company's specific needs. (Bilingual and evening classes are available.)

Some of Our Satisfied Customers:
LEAN, ERP, and Good Manufacturing Practices (GMP)

---

"Great American Packaging, LLC has collaborated with the SELACO WDB training team for LEAN, ERP, and Good Manufacturing Practices (GMP) corporate skills training. The SELACO WDB team was organized, well versed in the state requirements, and willing to go above and beyond to support the efforts of Great American Packaging's training needs. This valuable training was provided at no cost to Great American Packaging through the use of ETP funds. Working with the SELACO WDB team was a pleasure and we look forward to continuing to work with them, meeting our Company's training requirements, in the years to come".
Beth Smith, Project Manager
Great American Packaging LLC,Vernon

Lean Manufacturing, Vocational English with Continuous Process Improvement, Frontline Supervision, Project Management, Continuous Improvement, Business Skills

"The classes are customized to meet our training needs, the instructors bring real world application and knowledge to the classroom. Investing in training and development is something a company cannot afford to ignore, so thankfully SELACO WDB and the ETP-funded training have given me the resources to continue investing in our company's most valuable assets … our employees!"Kathleen Liepman, Human Resources Manager
International Vitamin Corp , Mira Loma
Call a Representative Today

(562) 484-5033
SELACO WDB Business Services
Email Us