SELACO WDB offers workshops for enrolled customers and workshops "open to the public". Workshops cover topics such as Employment Trends, Occupational Preparation, and Job Search Techniques. SELACO WDB has a wide selection of workshops to help prepare you for your new career or advance in your current job.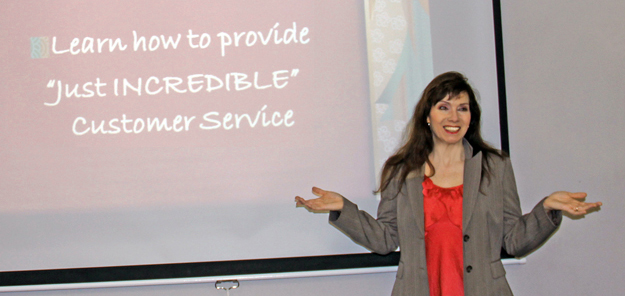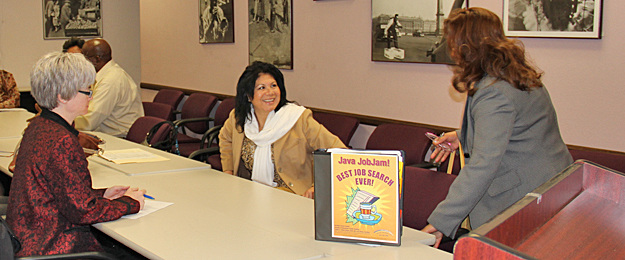 Skills Discovery
Everyone has skills…how many can you fully describe to an employer? Employers want to know what you can do for them. Knowledge and details of YOUR unique skills are needed to complete an application, write a resume an answer interview questions. The more skills you can identify and tell story about, the more you can convince an employer to hire.
---
The Hunt Begins
This workshop is designed to assist job seekers think differently about their job search. The importance of organization and job search techniques are discussed. The most effective, popular and current job search strategies are examined. Strong networking and cold calling techniques will bedeveloped and practiced. The tools for accomplishing all of this will be given to those who attend the class.
Time to Shine: Interview Techniques
Fear of interviews suggests lack of preparation. This workshop will teach interview techniques and how to answer tough questions. Mock interviews will provide the practice needed to make perfect. Learn the best answers to tough interview questions and SHINE! To eliminate those interview jitters…attend this one over and over until you are offered employment.
---
Great Resumés Get Interviews: Resumé Lab
This workshop is designed to assist job seekers create a resume that will make employers take a second look. You will learn how to attract attention to your special abilities. Also reviewed are tips regarding dates of employment, how to hide employment gaps and items that should and should not be included. Job seekers are shown different styles of resumes that will catch interest of the employer.  MUST PRE-REGISTER ON MONDAY PRIOR TO CLASS.
MS Word Basics
MS Word Basics 2010 is Prerequisite Prep Class for the Résumé Lab. Learn some basic Microsoft Word functions that will allow you to create a professional looking resume. Design letter head by using lines and formatting text, add bullet points and columns, learn how to make indents and set margins. By the end of class you will understand the MS Word Tool Bar which will help you with all your documents (cover letter, business letter and more).
---
STEPS
Steps to Economic and Personal Success (STEPS) is a 3 day program designed to encourage self-sufficiency and success on the job. This is a video based curriculum of 15 segments, complemented by a Video Resource Guide and Guide to the Next Step follow-through manual, with accompanying audio program. The information in this program represents an effective approach to changing the foundation of beliefs, and attitudes, which in many cases, have caused behaviors that lead us away from reaching our employment and life goals.
Paper! Paper! Paper!
Filling out an application correctly can be crucial to your job hunting success. Think of it as your first impression. This workshop will give you tips on how to make that application a great first impression. Learn how to write creative cover letters and fax header sheets that will attract the employer's attention. Then learn how to close the deal with a great thank you note to the employer…and maybe even the receptionist.
JOB CLUB
– SELACO Networking Success Team (SNST)
Join the SELACO WDB Job Club for Career Topics, Job Leads and Guest Speakers. This is great opportunity to network, establish job search goals plan and make a job search TO DO list.
---