SELACO WDB
YOUTH SERVICES
SELACO WDB Is A Proud Partner Of America's Job Center Of California (AJCC) Servicing Out-Of-School Youth In Artesia, Bellflower, Cerritos, Downey, Hawaiian Gardens, Lakewood, and Norwalk . We Provide Personalized Services To Young Adults (16-24) In The Following Areas: Educational Needs That Include Support And Preparation For Their General Educational Development (GED); Employability Skills Necessary To Enter The Workforce Including Instruction On Work Ethics And Job Retention Techniques; Personal Development And Life Skills Training; And Assistance In Placement In Unsubsidized And Meaningful Employment.
Target Population – Out Of School Youth
Who are WIOA eligible, this includes;
1.  An individual not attending any secondary or post-secondary school (not including adult education, YouthBuild, or JobCorps
2.  Age 16-24
3.  And, has one or more of the following barriers:
A school dropout
A youth who is within the age of compulsory school attendance, but has not attended school for at least the most recent complete school year calendar quarter.
A recipient of a secondary school diploma or its recognized equivalent who is a low-income individual and is either basic skills deficient or an English language learner.
An individual who is subject to the juvenile or adult justice system
A homeless individual, a runaway, and individual who is in foster care or has aged out of foster care system, a child eligible for assistance under section 477 of the Social Security Act, or an individual who is in an out-of-home placement.
An individual who is pregnant or parenting.
An individual with a disability
A low-income individual who requires additional assistance to enter or complete an education program or to secure or hold employment.
Services:
Assessment Of Academic Skills And Vocational Interest
Individualized Services Strategy And Goal Setting
Readiness Workshops
Job Preparation Courses
Opportunities For Paid/Unpaid Work Experience
Ability To Access Tutoring And Other Educational Services, As Needed
Ability To Access Community Resources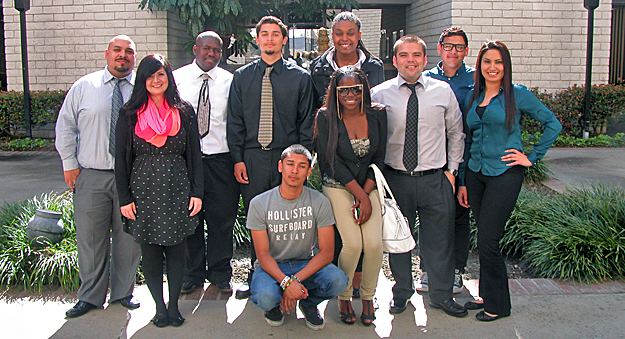 Career Academy For Targeted Sectors

SELACO WDB has developed a Career Academy for Targeted Sectors (CATS), designed to offer young adults the opportunity to establish a Career Pathway to successful employment. Participants learn about the industry sectors which show the greatest potential for a long term career.
Learn More
Youth Services Learning Objectives:
Readiness For Independent Living
Social Relationships And Interpersonal Support
Vocational Skills And Knowledge Of World Of Work
Self-Sufficiency And Retention
Access the Career Café Virtual Career Center!
Click Below: